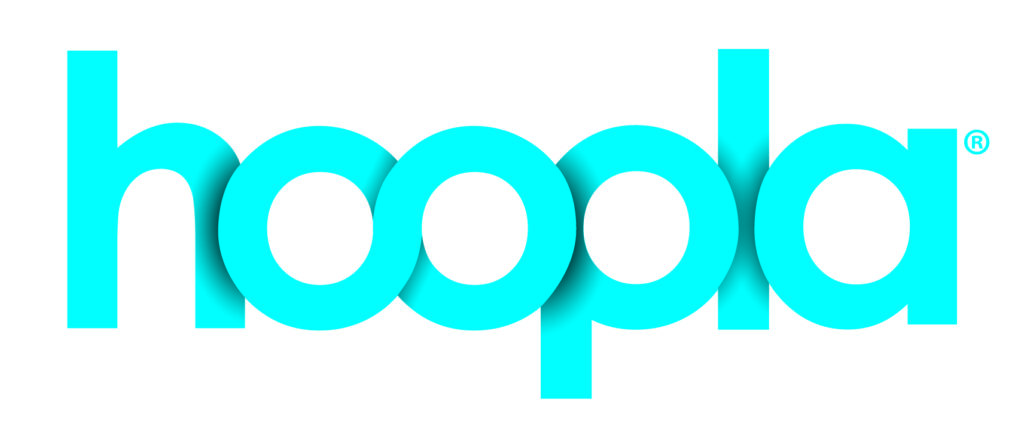 hoopla is………….Instantly available, 24/7 – FREE with your library card!
We're excited to announce a new digital offering for all of our patrons. hoopla is an all-in-one media service where you can browse 950,000+ titles in six different formats—audiobooks, eBooks, comics/graphic novels, full music albums, movies, and TV—and instantly borrow, then download or stream, the titles of your choice!
Borrow up to 10 titles per month. You can access the titles you borrow instantly on your computer, tablet, or smartphone. With hoopla, there are no holds or waiting!
Getting Started
To register, please visit the Apple or Google Play store and download the hoopla digital app, or visit www.hoopladigital.com and go to "Get Started Today". Enter your email address and create a password for hoopla. After that choose our library from the list of nearby libraries.
It will ask for your Library Card Number and Library PIN (last name, all lowercase) to finish creating a hoopla account. If you are unsure of your library card number or password, please call us at 620-855-3808 and we will be happy to help. After you are finished, you will log in to hoopla with your email address and the password that you created.
Other great hoopla features:
On the digital app, borrowed content can be temporarily downloaded for offline use (you can watch movies and listen to music and audiobooks while you're on the go!).
Music albums can be listened to in their entirety or shuffled with other checked out albums, so you can create your own playlist.
The Read-Along eReader – Immersive Read-Along eReader technology allows graphics to appear as they would in a physical book. Read-alongs on hoopla are accompanied by audio tracks synchronized with the book; text will highlight in red in sync with the narrative audio for better comprehension.
Kids Mode – When Kids Mode is activated, hoopla will only show content that is appropriate for kids, allowing them to explore the many family-friendly titles available on hoopla.
Action View – With hoopla's comics and graphic novel reader, story arcs are more vivid and dynamic. When using the app, double-tap a panel and swipe left for a panel-by-panel guided reading experience.
With no holds or waiting, the hoopla Book Club Hub makes title selection easy for book clubs of any size! Learn more and find book club support materials, including author interviews, at theclub.hoopladigital.com.
hoopla BingePass gives unlimited access to collections of streaming content for 7 days…with a single borrow. It's a new way to explore great online content—and a lot of it!