Go to the Library's catalog.
You can do a search without logging in, but if you wish to place a hold or check your account, you will need to login first.
Login at the top right corner of the screen using your Cimarron City Library card number and password. The password is your last name, all lowercase.
Click Submit after typing in your Library Card Number and Password.


If you are on a personal device, you can choose to have it remember your account information by checking the Remeber Me? box.
If you do not know your Library Card Number and/or Password, please contact the Library at 620.855.3808, director@cimarroncitylibrary.org or on Facebook.
After you have logged in, click on the search bar at the top of the screen and type in what you are looking for. It is set to automatically search by Title, but you can change it to all headings, subject, author and more by clicking on the check mark on the search bar and selecting what you want to search by.
Hit enter or click on the search button to search.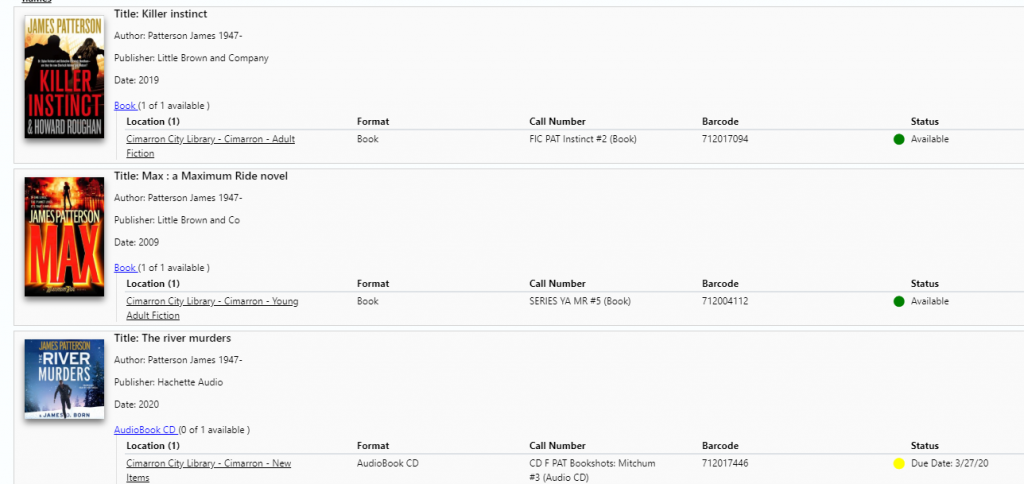 Look at the text next to the book cover image to see where the material is located, and if it is available.